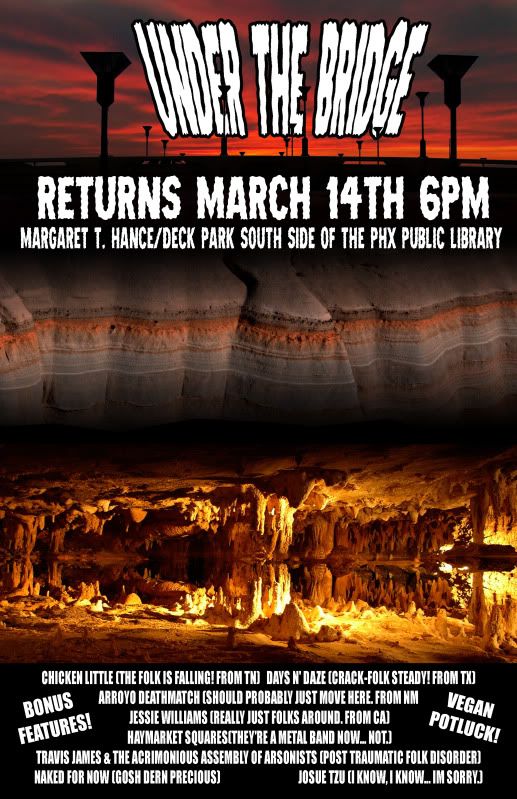 Hey folks - these music festivals under the bridge are among the best shows I've been to - good music, decent souls, and plenty of open sidewalk under the setting sun to chalk. Come and join the local anarchist community to close out

day one of the next big wave of protests against fascism here.
On March 16, by the way, a bunch of folks plan to have
George Bush arrested
for war crimes. He will be at the Phoenix Convention Center to celebrate the 50th Anniversary of Arizona Christian University. What a shame that people of any faith would turn to him for leadership after all the damage he's done to life on this planet.


The arrest and other protesting on the 16th appear to span from about 4-8pm. Heads up for the police snipers on the rooftops downtown.
Monday, March 14 ·
6:00pm - 10:00pm
...